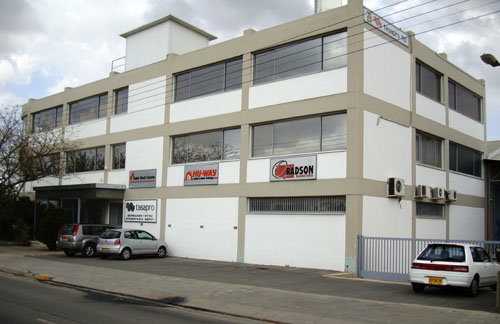 Tasapro Ltd is a private company that started its operations in 1968. It is active in the field of heating equipment, heating/hot water and solar controls, fireplaces, water pressure and water treatment systems. In addition, it has recently introduced to the Cypriot market modern charcoal and LPG barbecue grills and also innovative wood fired ovens.
It is considered as one of the leaders in Cyprus in its field of business. Its success is based on its experienced staff, its better quality products, but also on its stock and excellent services.
The company is located in the industrial area of Palouriotissa in a privately owned building, which houses all of the activities; administration, sales, service / assembling goods department, and warehouses. Tasapro maintains an extensive range of stock and it sells to engineers, building constructors, the hotel industry, but also to homeowners.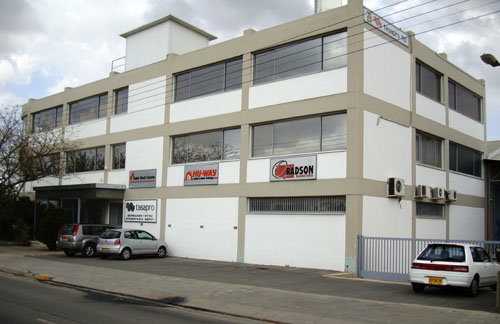 Η Tasapro Ltd είναι ιδιωτική Εταιρεία η οποία λειτουργεί από το 1968. Δραστηριοποιείται στο χώρο του εξοπλισμού θέρμανσης, οργάνων ελέγχου, τζακιών, πιεστικών συστημάτων και επεξεργασίας νερού. Επίσης πρόσφατα προχώρησε στη εισαγωγή μοντέρνων ψησταριών υγραερίου και καρβούνου και πρωτοποριακών φούρνων ξύλου.
Θεωρείται ως μία από τις πιο σοβαρές εταιρείες στον τομέα της και στηρίζεται στο έμπειρο προσωπικό της, τα ποιοτικώς ανώτερα προϊόντα της και την παρακαταθήκη εξαρτημάτων και υπηρεσιών.
Βρίσκεται στη βιομηχανική περιοχή Παλουριώτισσας σε ιδιόκτητο κτήριο, όπου στεγάζονται όλες της οι δραστηριότητες, διοίκηση, πωλήσεις, τμήμα υπηρεσιών συναρμολόγησης εμπορευμάτων και αποθήκες. Διατηρεί αποθέματα και πωλεί σε εγκαταστάτες/μηχανικούς, κατασκευαστές κτηρίων, στην ξενοδοχειακή βιομηχανία, αλλά και σε ιδιώτες.