Bathroom Fan Heater FOLIO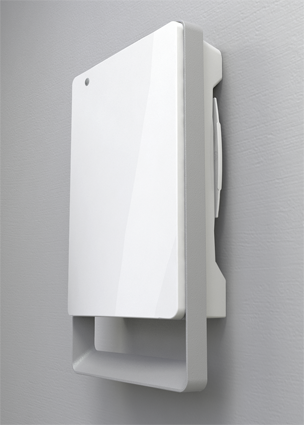 Bathroom fan heater for fixed wall mounting installation.
Two knobs for a double control: 60' timer controlling 1800 W for a quick heating and thermostat only working at 1000 W for a smart energy saving. Pilot light (On/Off).
Frost free function.
Towel holder for an efficient towel drying function + 4 additional hidden hooks for extra towels.
Extremely flat (only 10 cm. from the wall) and silent.
Removable and washable dust air filter.
IP24 splash water protection and double electrical insulation.
Click here for the specifications brochure
For orders please call our offices at 22459770 Monday – Friday: 08:00 – 12:45 & 14:15 – 17:30
All offers are valid until the 30th of November 2016 or until stock lasts.